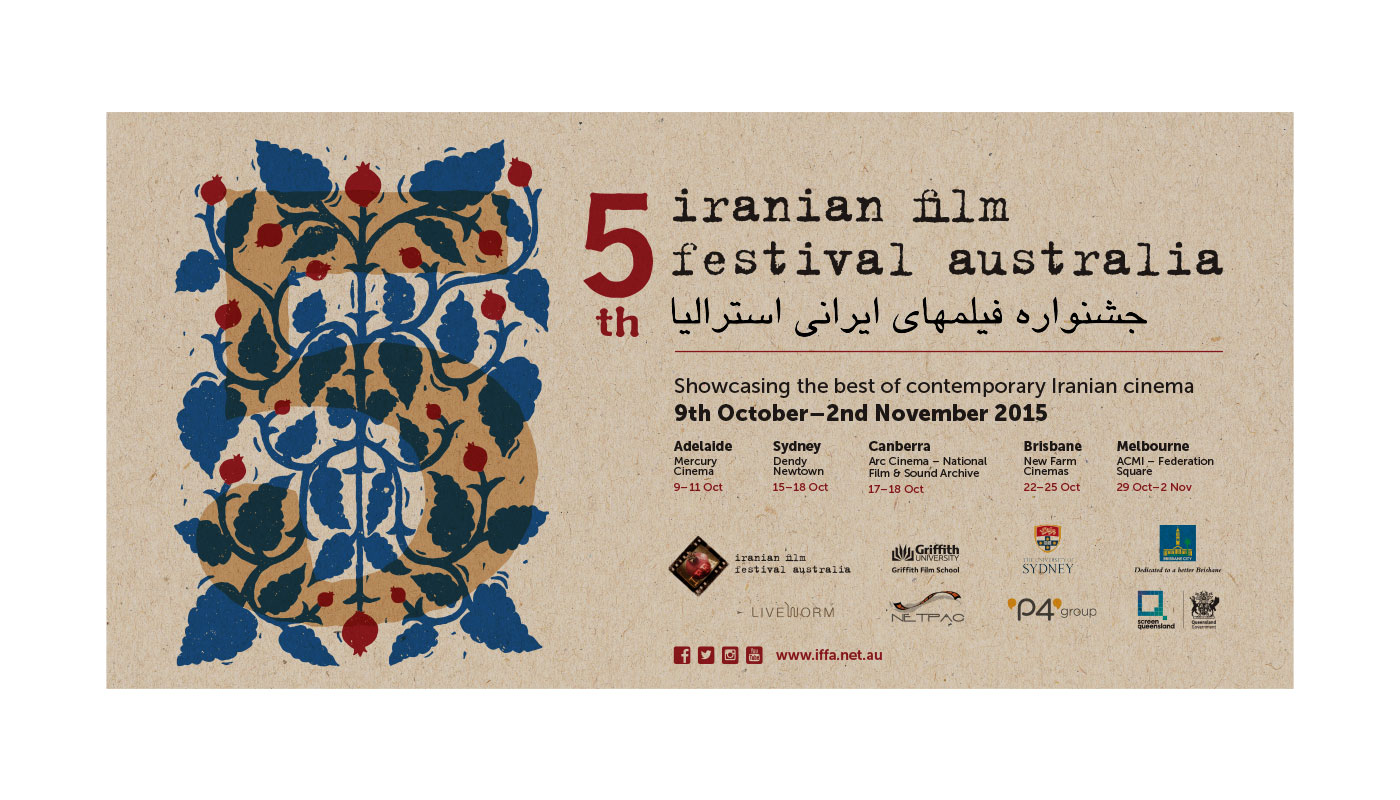 Assisting a national film festival to gain a wider audience and understanding of Iranian culture through cinema
Project background
The Iranian Film Festival Australia (IFFA) is the only nation wide festival in Australia dedicated to Iranian cinema. Their aim is to showcase a diverse range of the best and most interesting films of current Iranian Cinema, and through Cinema to introduce Iranian culture to Australians to provide a better cultural understanding. The Festival began in Brisbane, and now travels to Sydney, Melbourne, Canberra and Adelaide, as well as having a segment in a Perth-based festival.
Design outcome
Liveworm were engaged to create promotional material for the 5th IFFA, including a key promotional image, posters, postcards, billboards, and advertising.
Lisa Koesterke's design and illustration was selected for this project and fit perfectly with the brief, using hand-drawn illustrative elements with vibrant yet earthy digital colouring. Her illustration centres around the pomegranate motif as a symbol of Iranian culture and was inspired by the beautifully complex geometric and floral designs found on Islamic tiles and textiles.